My flight back to Stockholm was at 5 pm with gave me just enough time for one last lunch in the sun and I decided on the Cove at Fontainebleau hotel. I chose between La Côte and Hakkasaan, also located within the Fontainebleau hotel. Even though I love Hakkasaan, the fact that they only have indoor seating meant it ended up not being an option. I really wanted to catch the last rays of sun before I went back home. It was a bit windy but still very nice weather for an outdoor lunch, especially since anything above 10 degrees was better then what I would get back in Stockholm!
I had a beautifully plated Mediterranean salad, the waitress informed me that it wasn't the usual salad since it din not contain any greens leaves, only grains. Anyway, it tasted great!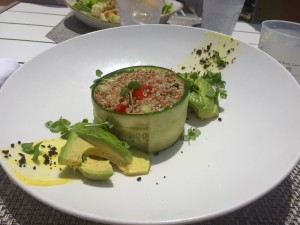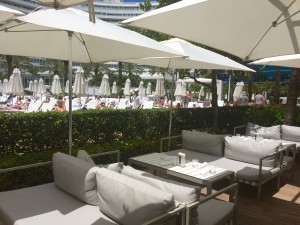 Fontainebleau is definitely one of the more famous hotels in Miami and I would love to stay here at my next visit, the pool area is huge and I can easily see myself on one of the sun beds! At this visit I stayed at the W South Beach, you can read my review here.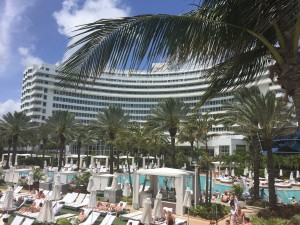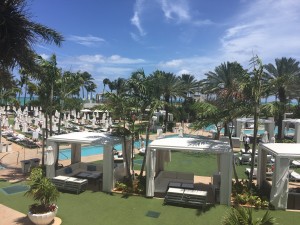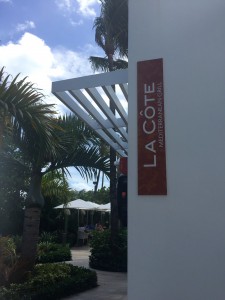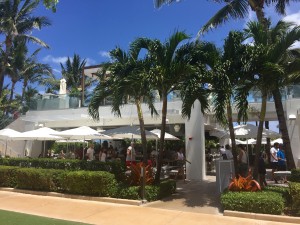 All photos by Selected Travel
Have you stayed at the Fontainebleau or do you have another favourite hotel in Miami? Tell me!