The super hyped restaurant Lilla Ego (Small Ego in english) opened a few years ago and has won numerous awards.
I really don't know why I haven't been here earlier since it's only a few blocks from my apartment. The waiting list to get a table might be a reason, there can be as long as three months waiting time! But don't let this scare you, they do have drop in seats at the bar and sometimes you can be lucky and get a table with short notice if someone cancel.
The chefs behind Lilla Ego, Tom Sjöstedt and Daniel Räms, cook elegant nordic food with less focus on protein and more on greens. This does not mean that it's a vegetarian restaurant. Both lamb, pork and fish was on the menu at my visit, just accompanied by more greens than you might normally see. Very modern!
The restaurant is super cosy and has a homely feeling to it with hand written menus on the walls and non matching coffee mugs. Focus is definitely in the kitchen, the food is amazing and the best part is that it's not even expensive. Even though I had super high expectations I was not disappointed!
If you are in Stockholm you should really to do your best to get at table at Lilla Ego. Just make sure that you look up the location, Västmannagatan 69, before you go. There is no sign and as you can see in the photo below it doesn't look much from the outside and you could easily walk past it without noticing.
Planning a visit to Stockholm? Check out the website for available tables! Lilla Ego website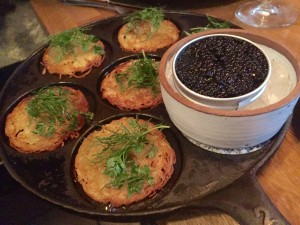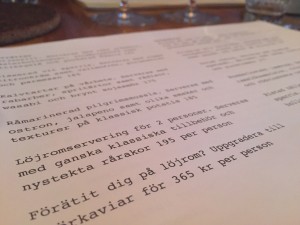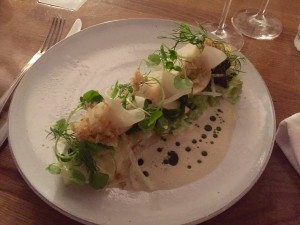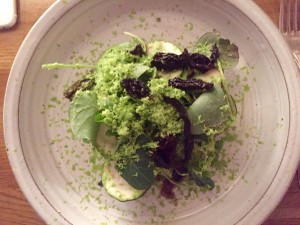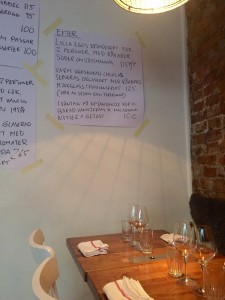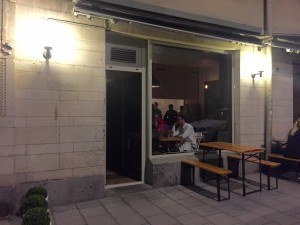 All photos by Selected Travel