Tourist trap or not, visiting Singapore you will most likely end up at the Raffles Hotel
! Drinking the original Singapore Sling or not, the hotel is definitely worth visiting.
The building is stunningly beautiful and you can really sense the hotels 130 years history as a super luxury hotel. The colonial architecture is a bright contrast to modern Singapore. If Marina Bay Sands is a demonstration of the ultimate luxury that is synonymous with modern Singapore, Raffles tells the story of what luxury life here looked like at the turn of the century.
I haven't had a chance to stay in the hotel but I've heard it's amazing and from what I saw this is on top of my list for my next trip to Singapore.
Visit the website: Raffles Hotel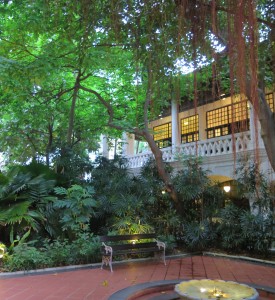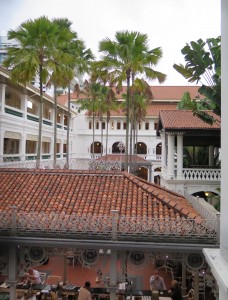 All photos by Selected Travel
Fun facts about how Singapore Sling was born in the beginning of the 20th century: